Axion from Xyngular
$ 57.99 $ 70.00
bi-layer technology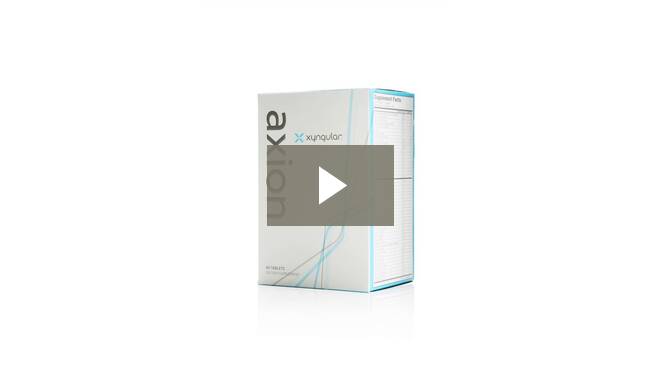 Axion from Xyngular is a comprehensive multi-nutrient that provides essential nutritional support for every cell and function of the body, which optimizes the performance of the body. Axion's superior nutrient blend supports everything from the immune system to the cardiovascular system, while ensuring a healthy metabolism and brain function. In addition to essential vitamins and minerals, Axion contains whole foods, enzymes, omega fatty acids, and probiotics. This ultimate combination provides improved digestive health and ensures that you receive the full benefit of the foods and supplements you consume.

Dieting, weight loss, and a healthy lifestyle shouldn't be stressful and difficult. While it takes dedication, it's critical to arm yourself with the essential nutrients and supplements. Your body will be functioning at optimal levels, your appetite won't stand in your way, your metabolism will function better than ever, and your body will get plenty of omega fatty acids, and other beneficial fats and whole foods. Xyngular was conceived with the intent to address the health problems of today, and provide workable and holistic health and weight loss solutions. Since that time, Xyngular has become one of the top names in nutritional and health supplements.
Contact us to learn more about the fitness and health products that we offer. Skinny Café understands the struggle involved in weight loss, and is proud to provide the products that we do. We recommend reading through the provided product brochure to better understand the ingredients, their functions, and the recommended use of Xyngular Axion.

* Statements on this website should not be construed as medical advice. Not intended to diagnose, treat, cure or prevent any disease. Consult your physician before beginning any weight loss program.